Well, you just need one test – an English language test. You can prepare, register and finish your test in about a month's time. Happy?
English Language Requirement:
Students must take the International English Language Testing System (IELTS) test. The IELTS test scores an applicant out of 9.0 band (scoring is always in multiples of 0.5). 2 to 3 test dates are available each month and the test can be taken at centres in mostly all cities in India. The test results arrive after about 13 days from the test date. Thus, register for the test early. To know all about IELTS, click the IELTS section  of our website. If you wish to register for IELTS and need information on test dates, etc., simply call us at +91 9820864001 (between 10am and 7pm) and we will help you for free.
Need coaching for IELTS, we are right behind NMIMS University. Our faculty's 20 years of experience will help you get your score . Call +91 9820864001
Recommended Score in IELTS to study in Ireland:
To study Bachelors in Ireland: At least 6.0 band overall and no less than 5.5 in each component ie. Reading, Writing, Listening Speaking
To study Masters or MBA in Ireland: At least 6.5 band overall band score and no less 5.5 in each component ie. Reading, Writing, Listening Speaking. Preferred score would at 7.0 band score overall with no less than 6.5 in each component
Do not wait for your IELTS score report to arrive. While you prepare for the test or wait for the score, we can apply on your behalf
It is recommended to take the test even if you are getting a waiver from your Institution since providing the original certificate with the visa application increases your chances of obtaining a student visa
Other Tests:
Most Universities in Ireland do NOT require GRE or GMAT for applying to their MS programs. Smile now.
Only some programmes at some Universities may need these tests eg. UCD MBA requires a GMAT test.
SAT is NOT required by Universities in Ireland for undergraduate studies
Ireland Admission Counseling
In case you're confused about your studies in Ireland, we can help you solve the problem. Once we meet you, and your parents or spouse, we ask you questions to get a clearer idea of your preferences, restrictions, and goals. This will allow us to make a range of suggestions with regard to locations and universities. With more discussions we'll help you pick between them and narrow it down to the right selection of safe, moderate and ambitions options. We will make your process of studying in Ireland hassle-free.
We are experts at what we do. Since 2002 we have helped 1000s of students (personally). As one of the leading overseas education consultants in Mumbai, the collective experience of our team of experts go beyond a 100 years. Many of us have studied abroad and know exactly what your requirements will be, what kind of universities should be best suited for your future, what you need to do to get there.
We are extremely personal. Students ask us 1000s of questions and we enjoy replying to these. You will have one dedicated team member who you will be able to contact throughout the service. We don't count the number of hours spent on you. We don't shed away responsibilities. We work on your side and have just one thing in mind—to get you your best in your career.
We enjoy when you get scholarships or you save money. Over 70% of our applicants will earn some form of scholarship / financial aid / bursary.
We keep in touch with Universities. We keep in touch with our past students. We know exactly what a University will require or we can identify it very (very) easily. We help you build your profile, craft a great resume, and statement of purpose (SOP)/essays and bring out the best in you while presenting you to a University. Chances of your admissions evidently rise because we are around.
We help you right from start to end in the process ie. from selecting the right course and university list, documentation preparation, filling out and checking of forms, applying to universities, to securing admission offers, helping you finalize the best choice of university, visa guidance (including documentation, mock interview rounds, application), accommodation booking and much more. Hey! IELTS coaching is also available at our centre. We are brilliant with our essay editing services (remember – you will have to end up writing 18 to 24 essays when you apply to 8 to 10 Universities). We are simply there for everything! #enoughsaid
Mostly all of our students are through word of mouth. You will ENJOY your process and will not have to think how ordinary a question is while you ask us. We reply. We ensure that you remain satisfied. Nearly all our students would give us a 100/100 for our services.
Wall of Fame
We are proud that we could help our students get into some of the top universities in Ireland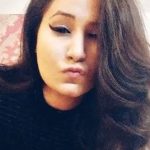 Hiral Dhakan
From
Usha Pravin Gandhi College of Management
To
MSc (Marketing Management)
NUI Galway
Ireland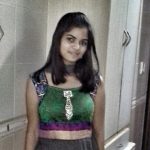 Himanshi Bhatt
From
Mukesh Patel School of Technology Management and Engineering - NMIMS University
To
Masters in Management and Marketing
University College Cork
Ireland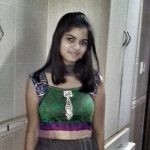 Himanshi Bhatt
From
NMIMS University
To
MSc Management & Marketing
University College Cork
Ireland
John Davis Kanjirathingal
From
To
MSc Clinical Research
National University of Ireland Galway
Ireland
Pranav Jyotindra Desai
From
To
MSc Digital Marketing Strategy
Trinity College Dublin
Ireland
Sakshi Ranka
From
To
MSc Human Resource Management
National University of Ireland Galway
Ireland
Trixy Vaz
From
Sathaye College
To
MSc Immunology
Trinity College Dublin
Ireland
Viren Vijay Ajmera
From
To
MSc Marketing
National College of Ireland
Ireland
Yogesh Adsul
From
To
MS Data Analytics
National College of Ireland
Ireland
Chiraag Arora
From
To
Finance (M.Sc.)
Trinity College Dublin
Ireland
Riddhi Sanjay Dagli
From
To
MSc Computing (Data Analytics)
Dublin City University
Ireland
Sahil Manoj Dadia
From
To
Msc in Data Science and Analytics
Maynooth University
Ireland
Saumil Mathuria
From
Mithibai College of Commerce
To
MSc Finance
University College Dublin
Ireland
NAZIA SAGHEER AHMED
From
To
MSc (Information Systems Management)
National University of Ireland, Galway
Ireland
Prince Sebastian
From
To
MS Computing
University College Cork
Ireland
Priyabrata Naik
From
Mukesh Patel School of School of Technology and Enginneering
To
MSc (Business Information and Analytical Systems)
University College Cork
Ireland
Janvi Mehta
From
R A Podar College
To
Finance MSc
Trinity College Dublin
Ireland
Kunal Kivans Choksi Choksi
From
To
MSc International Business Management
Griffith College Dublin
Ireland
MOHAMMAD ZAIN MUSHTAQ AHMED JAHAGIRDAR
From
To
MSc (Information Systems Management)
National University of Ireland, Galway
Ireland
Chirag Poddar
From
Vivekanand Education Society Institute of Technology
To
MS in Computer Science (Negotiated Learning)
University College Dublin
Ireland
Vishal Sharma
From
To
MBA
University College Dublin
Ireland
Abigail Christabel Rodrigues
From
To
Bachelors in Business (HRM)
Dublin Business School
Ireland
Ajay Anil Nair
From
To
MSc Information Systems FT
University College Dublin
Ireland
Ananthu praveen Prasad
From
To
MSc Management (Strategy)
Dublin City University
Ireland
Hussain Arif
From
Rizvi College of Engineering
To
MSc in Management (Business)
Dublin City University
Ireland
Karan Samani
From
Utpal Sanghvi School
To
BSc (Hons) Computer Science (CK401)
University College Cork
Ireland
Aakriti Sood
From
To
SSS1 Architecture (3 years)
University College Dublin
Ireland
Kunal Gaitonde
From
To
Masters of Science in Marketing, Consumption and Soceity
University of Limerick
Ireland
Sagar Shah
From
To
MSc in Computing
Dublin City University
Ireland
Viral Parmar
From
To
MSc in Business Management
National University of Ireland, Maynooth
Ireland
Gunjan Gadodia
From
To
MSc Management
University College Dublin
Ireland
Amit Sahoo
From
College of Engineering Bhubaneswar
To
MSc Data Analytics
National College of Ireland
Ireland
Darshana Gowda
From
K.J. Somaiya Institute of Engineering and Technology
To
MSc Data Analytics
National College of Ireland
Ireland
Jayanta Behera
From
College of Engineering Bhubaneswar
To
MSc Data Analytics
National College of Ireland
Ireland
Joel Rodrigues
From
St. John College of Engineering and Technology
To
MSc Cloud Computing
National College of Ireland
Ireland
Prasad Shelar
From
Shivajirao S. Jhondale College of Engineering and Technology
To
MSc Cloud Computing
National College of Ireland
Ireland
Sanket Shah
From
K.J. Somaiya College of Arts, Science and Commerce
To
MEconSc International Finance
National University of Ireland, Galway
Ireland
Nina Trivedi
From
United World College of the Adriatic
To
BS Engineering with Management
Trinity College Dublin
Other Universities Offers
University of Glasgow, University of Nottingham, University of Edinburgh, University of Leeds
Ireland
Patrick Daniel
From
St. Francis Institute of Technology
To
MSc Business Analytics
NUI Galway
Ireland
Rhugved Chavan
From
Thakur College of Engineering and Technology
To
MSc Business Information and Analytics Systems
University College Cork
Other Universities Offers
National College of Ireland, University College Dublin
Ireland
Ronak Parekh
From
Usha Pravin Gandhi College of Management
To
MSc Finance
University College Dublin
Other Universities Offers
University College Cork
Ireland
Kamakshi Mehta
From
Vivekanand Educations Society's Institute of Management Studies and Management
To
Higher Diploma in Computing
Griffith College Dublin
Ireland
Kshitij Shah
From
NMIMS University
To
MSc Marketing Management
NUI Galway
Ireland
Mandar Sawant
From
Terna College of Engineering
To
MSc Business Information and Analytics Systems
University College Cork
Other Universities Offers
National College of Ireland, University College Dublin
Ireland
Meera Dholakhia
From
K.J. Somaiya Institute of Engineering and Information Technology
To
MSc Information Systems with Computing
Dublin Business School
Other Universities Offers
Griffith College Dublin
Ireland
Mihir Sanghavi
From
K.J. Somaiya Institute of Engineering and Information Technology
To
MSc Information Systems with Computing
Dublin Business School
Other Universities Offers
Griffith College Dublin
Ireland
Dhruv Vijay Shah
From
NMIMS University
To
MSc (Management & Marketing)
University College Cork
Ireland
Our Credentials
a few things, a little bragging
70%
Over 70% students secure some scholarship / funding
16+
16+ years of experience in placing students worldwide