USA Admission Counseling
In case you're confused about your studies in USA, we can help you solve the problem. Once we meet you, and your parents or spouse, we ask you questions to get a clearer idea of your preferences, restrictions, and goals. This will allow us to make a range of suggestions with regard to locations and universities. With more discussions we'll help you pick between them and narrow it down to the right selection of safe, moderate and ambitions options. We will make your process of studying in USA hassle-free.
We are experts at what we do. Since 2002 we have helped 1000s of students (personally). As one of the leading overseas education consultants in Mumbai, the collective experience of our team of experts go beyond a 100 years. Many of us have studied abroad and know exactly what your requirements will be, what kind of universities should be best suited for your future, what you need to do to get there.
We are extremely personal. Students ask us 1000s of questions and we enjoy replying to these. You will have one dedicated team member who you will be able to contact throughout the service. We don't count the number of hours spent on you. We don't shed away responsibilities. We work on your side and have just one thing in mind—to get you your best in your career.
We enjoy when you get scholarships or you save money. Over 70% of our applicants will earn some form of scholarship / financial aid / bursary.
We keep in touch with Universities. We keep in touch with our past students. We know exactly what a University will require or we can identify it very (very) easily. We help you build your profile, craft a great resume, and statement of purpose (SOP)/essays and bring out the best in you while presenting you to a University. Chances of your admissions evidently rise because we are around.
We help you right from start to end in the process ie. from selecting the right course and university list, documentation preparation, filling out and checking of forms, applying to universities, to securing admission offers, helping you finalize the best choice of university, visa guidance (including documentation, mock interview rounds, application), accommodation booking and much more. Hey! IELTS coaching is also available at our centre. We are brilliant with our essay editing services (remember – you will have to end up writing 18 to 24 essays when you apply to 8 to 10 Universities). We are simply there for everything! #enoughsaid
Mostly all of our students are through word of mouth. You will ENJOY your process and will not have to think how ordinary a question is while you ask us. We reply. We ensure that you remain satisfied. Nearly all our students would give us a 100/100 for our services.
Wall of Fame
We are proud that we could help our students get into some of the top universities in USA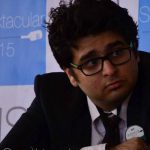 Bijoy Karnani
From
Thadomal Shahani Engineering College
To
MSc Financial Engineering
UCLA
Other Universities Offers
Trinity College Dublin
USA
Ridhvi Agarwal
From
Narsee Monjee Institute of Management Studies (NMIMS)
To
Masters in Integrated Marketing
New York University (NYU)
USA
Krupali Zaveri
From
To
MBA
New Jersey Institute of Technology
USA
Pooja Adarkar
From
To
MBA Marketing
Pace University
Other Universities Offers
Hult International Business School, University of San Francisco, Rochester Institute of Technology, University of Massachusetts - Dartmouth, Stony Brook University
USA
Malvika Dhume
From
Jai Hind College
To
MBA
Babson
USA
Abhishek Barot
From
To
MBA
Baruch College (Zicklin)
USA
Ankit Kadakia
From
To
MBA
Baruch College (Zicklin)
USA
Meghna Gvalani
From
To
MBA Entrepreneurship
Babson College
USA
Pooja Adarkar
From
To
MBA Marketing Management
PACE University
USA
Vrushti Shroff
From
Jamnabai Narsee School
To
Bachelors Liberal Arts
University of South Florida
USA
Dev Dilip Rohra
From
To
UIC International IAP, Bachelors Management Science
University of Illinois at Chicago
USA
Mahir Jhaveri
From
To
Bachelors in Computer and Information Sciences
University of Maryland College Park
USA
Parshva Adani
From
To
Bachelor's Engineering General
Texas A&M University
USA
Rahaan Gandhi
From
To
Bachelors Computer Engineering
The University of Illinois at Chicago
USA
Shivaan Munsif
From
Jamnabai Narsee School
To
Liberal Arts - Business
Loyola Marymount University
USA
Rudratej Pandit
From
Ecole
To
General Studies
Adelphi University
USA
Krisha Mansukhaney
From
To
Economics
University of Southern California
USA
Drish Hansrajani
From
To
North Carolina State University
USA
Rahil Ladani
From
To
Bachelors Civil Enginering
UMass Lowell
USA
Siddhant Maheshwari
From
To
Bachelors Civil Engineering
North Carolina State University
USA
Nikhil Dawra
From
Podar International
To
University of South Carolina
USA
Shivank Doshi
From
To
Computer Science
UMASS Amherst
USA
Gurusha Gulati
From
Podar Intrenational School
To
Bachelor of Fine Arts Fashion
Academy of Art University - San Fransico
USA
Alankrita Nigam
From
ITC, Teach for India
To
Master's in Supply Chain Management
Massachusetts Institute of Technology (MIT)
USA
Henyl Shah
From
To
Master of Science in Civil Engineering (Construction Engg & Management)
Columbia University
Other Universities Offers
New York University, University of Michigan, Ann Arbour, University of Illinois Urbana Champaign, University of Southern California.
USA
Disha Kalwani
From
To
MS Marketing
Johns Hopkins University
USA
Kiran Khialani
From
To
MS Communication Disorders
Emerson College
Other Universities Offers
Boston University, University of Texas
USA
Viranch Shah
From
Mukesh Patel School of Technology Management & Engineering (MPSTME)
To
MS in Transportation Engineering
New York University
Other Universities Offers
Wayne State University
USA
Pratibha Gurnani
From
To
MA Graphic Design
SCAD
USA
Pooja Shah
From
To
MS in Structural Engineering
Pennsylvania State University (PennState)
USA
Jay Mehta
From
Mukesh Patel School of Technology Management & Engineering (MPSTME)
To
MS in Construction Management
University Texas at Arlington
Other Universities Offers
University of Florida
USA
Ronak Gandhi
From
To
MS in Construction Management
University of Southern California
Other Universities Offers
Arizona State University
USA
Rubin Sagar
From
Vellore Institute of Technology
To
MS Environmental Science
University of Michigan Ann Arbor
Other Universities Offers
UPenn, Duke University, Carnegie Mellon University, SUNY Buffalo, University of Wisconsin, Boston University
USA
Nilangana Banerjee
From
To
MFA Photography
New York Film Academy (NYFA)
USA
Asawari Sathe
From
To
MS Economics
Boston University
Other Universities Offers
University of Wisconsin - Madison, Georgia Tech, University of Cincinnati, George Washington University
USA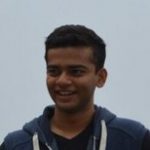 Aashay Shah
From
DJ Sanghvi College of Engineering, Mumbai
To
MS Materials Science
University of Cincinnati, USA
Scholarship
Full Scholarship
USA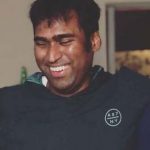 Amogh Trimbakkar
From
Capgemini
To
MS Information Systems and Technology
University of Texas at Dallas
USA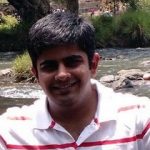 Mihir Ved
From
To
MS Information Technology Management
University of Texas at Dallas
USA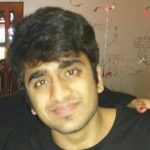 Nikhil Prashar
From
To
MS Computer Science
Syracuse University
USA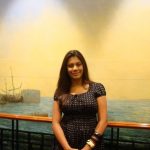 Noopur Parikh
From
To
MS Information Systems
Cornell University
USA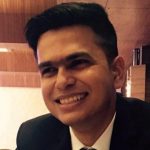 Prasad Bhadang
From
To
MS Business Analytics
University of Connecticut
USA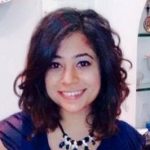 Rabab Rangwala
From
To
Master's in Communication Sciences and Disorders
University of Texas at Dallas
USA
Ridhish Batavia
From
To
MS Financial Engineering
New York University
USA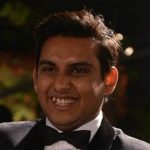 Rishi Bafna
From
To
MS Engineering Management
New Jersey Institute of Technology
USA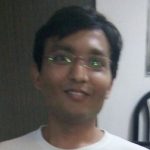 Rutul Patel
From
To
MS Computer Science
Northeastern University
USA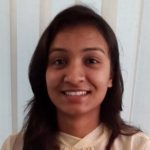 Sanjana Gupta
From
To
Master's in Engineering Management
California State University, East Bay
USA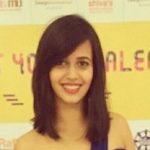 Shaily Shah
From
Raffles Design Institute (and Mithibai College)
To
MFA Interior Design
New York School of Interior Design (NYSID)
Other Universities Offers
SCAD
USA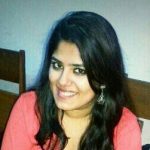 Shraddha Tiwari
From
To
MA Speech-Language Pathology
Emerson College
USA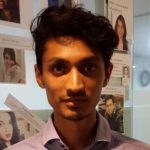 Tarique Patel
From
To
MArch
Georgia Institute of Technology
USA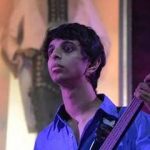 Tushad Patel
From
To
MS Mechanical Engineering
University of South Florida
USA
Dharan Patel
From
CEPT University, Ahmedabad
To
Masters in Civil Engineering - Construction Management
Columbia University
USA
Maalav Desai
From
Vidyanidhi High School and Junior College of Science
To
Mechanical Engineering Major
University of Nebraska–Lincoln
Other Universities Offers
University of Dayton, Oregon State University, Waterford Institute of Technology, Dalhousie University, Cork Institute of Technology
USA
Mihir Ved
From
To
Masters in Information Systems
University at Buffalo SUNY
USA
Umang Desai
From
Penn State University
To
Masters in Computer Science
George Mason University
USA
Jeniana Irani
From
Jai Hind
To
MS in Global Affairs
NYU - SPS
USA
Kashish Shah
From
Shah and Anchor Kutchi Engineering College
To
Masters in Eletrical and Electronics Engineering
University of Texas at Arlington
USA
Kush Shah
From
CEPT University
To
MS Construction Management and Engineering
Texas A&M University
USA
Nafea Shaikh
From
Topiwala National Medical College
To
MS Communication Sciences and Disorders
Pennsylvania State University
Other Universities Offers
Florida State University
USA
Parth Patel
From
CEPT University, Ahmedabad
To
Masters in Civil Engineering - Construction Management
Columbia University
USA
Saloni Sanghvi
From
Temple University
To
Architechture - First Professional M Arch
Pratt Institute
Other Universities Offers
UIC School of Architecture
USA
Shasheen Bandodkar
From
Shah and Anchor Kuchii Engineering College
To
MS Computer Science
Adelphi University
Other Universities Offers
University College Cork
USA
Vaibhav Vishal
From
NMIMS University
To
MS - Computer Science
University of California - East Bay
USA
Gave Poonawalla
From
To
M.S In Global Finance
Fordham University
USA
Karan Chauhan
From
To
MS in Computer Science
Rochester Institute of Technology
USA
Sasha John
From
To
Creative Producing MBA
Columbia University
USA
Alankrita Nigam
From
To
MS Supply Chain Management
Massachusetts Institute of Technology (MIT)
USA
Henyl Shah
From
To
Columbia University
USA
Karan Jolly
From
To
Georgetown university
USA
Monisha Thakkar
From
To
MS PR and Coporate Communication
NYU
USA
Nilangana Banerjee
From
To
MFA Photography
New York Film Academy (NYFA)
USA
Rajendra Sarangi
From
To
University of Maryland, College Park
USA
Resham Yewle
From
To
MS in Logitics and Supply Chain
University of Texas at Dallas
USA
Rubin Sagar
From
To
MS Natural Res & Env
University of Michigan-Ann Arbor
Other Universities Offers
Duke, UPenn
USA
Sriram Krishnaswamy
From
To
University of Colorado Boulder
USA
Aditi Lele
From
To
Masters in Computer Science
University of Illinois Springfield
USA
Nayan Banthia
From
To
Masters in Engineering Management
Northeastern University
USA
Tasneem Gandhi
From
To
Master's Industrial and Physical Pharmacy and Cosmetic Sciences
St John's University Queens Campus
USA
Aakanksha Chande
From
Narsee Monjee Institute of Management Studies
To
MS Intergrated Marketing
New York University - SPS
USA
Chintan Desai
From
To
Masters in Engineering Management
Northeastern University
USA
Rajiv Gajria
From
To
Masters in Business Analytics and Information Systems
University of South Florida
USA
Rutul Patel
From
To
Northeastern University
USA
Sahil Shah
From
To
Masters in Computer Science
Stevens Institute of Technology
USA
Sai Praneeth
From
To
MBA Masters International Business/Trade/Commerce
Brandeis University
USA
Sanjana Dedhia
From
To
M.S. in Integrated Marketing
NYU School of Professional Studies
USA
Sanjana Gupta
From
To
Masters Engineering/Industrial Management
California State University - East Bay
USA
Vidhan Mehta
From
To
Masters in Energy System
Northeastern University
USA
Vinit Surti
From
To
Masters Computer Science
PACE University
USA
Vrushabh Avalani
From
To
Master in Project Management
Northeastern University CPS
USA
Akash Parekh
From
Dwarkadas J. Sanghvi College of Engineering
To
MS Industrial Engineering
Northeastern University
USA
Amey Ajit Pai Raiker
From
Mukesh Patel School of Technology and Engineering
To
Master of Science in Computer Science
New Jersey Institute of Technology
USA
Dhwani Gogri
From
Balwant Sheth College of Architecture
To
Masters of Architecture - Supra Studio
University of California - Los Angeles
USA
Harnish Thacker
From
To
MS Industrial Engineering
University of New Haven
USA
Harsh Gehani
From
VJTI - Veermata Jijabai Technological Institute
To
Master of Science in Mechanical Engineering
Carniegie Mellon University
USA
Harsh Nayak
From
To
Masters in Computer and Information Science
SUNY Buffalo
USA
Kalpesh Mali
From
To
MS Robotics
CSU Pueblo
USA
Lavan Shetty
From
To
Colorado State University
USA
Madhurima Vartak
From
Sardar Patel College of Engineering
To
MS BUSINESS ANALYTICS AND INFORMATION MANAGEMENT
Purdue University
USA
Mihir Hemanshu Mistry
From
Mukesh Patel School of School of Technology and Enginneering
To
Graduate Pathway - Mechanical Engineering
University of South Florida
USA
Mohit Shah
From
Dwarkadas J. Sanghvi College of Engineering
To
MSITM (Master of Science in Information Technology and Management)
University of Texas - Dallas
USA
Pal Khamesra
From
Christ University
To
MS Marketing
University of Texas - Dallas
USA
Rohit Gupta
From
To
MEng in ECE
Duke University
USA
Rutvij Trivedi
From
To
MS Cybersecurity
Northeastern University
USA
Saloni Kania
From
Mukesh Patel Institute of Technology and Engineering
To
Masters in Finance
Hult International Business School
USA
Vedshree Joshi
From
To
Master of Architecture
Ball State University
USA
Shah Karan Deepak
From
To
Aerospace Engineering -MS
University of South Carolina
USA
Shivani Kapadia
From
D Y Patil University
To
MS Bioinformatics
University of South Florida
USA
Somil Nishar
From
To
MS Robotics
CSU Pueblo
USA
Varun Shah
From
Watumull Institute of Electronics Engineering and Computer Technology
To
Biomedical Engineering – BME
University of South Florida
USA
Gaurav Basu
From
To
Masters in Computer Science
University of California Riverside
USA
Asawari Sathe
From
To
MS Economics
University of Wisconsin - Madison
USA
Jay Mehta
From
Mukesh Patel School of School of Technology and Enginneering
To
MS Construction Management
University of Texas at Arlington
USA
Khizer Deshmukh
From
To
MS Technology Management
University of Illinois at Urbana Champaign (UIUC)
USA
Kiran Khialani
From
To
Emerson College
USA
Pratibha Gurnani
From
To
MS - Graphic Design
SCAD
USA
Ronak Gandhi
From
Mukesh Patel School of School of Technology and Enginneering
To
MS Contruction Management
Arizona State University
USA
Shalaka Haldankar
From
To
MS Graphic Design
Rochester Institute of Tech (RIT)
USA
Viranch Shah
From
Mukesh Patel School of School of Technology and Enginneering
To
MS Transportation Engineering
New York University
USA
Jash Shah
From
To
Master of Science in Finance (MSF)
Brandies University
USA
Pratik Doshi
From
To
University of Utah
MS in Environmental Science
USA
Shreyansh Deshia
From
To
MS in Global Management
Thunderbird School of Global Management
USA
Aaisha Ghole
From
R D National College
To
Business
UCLA Extension
USA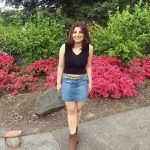 Amrita Mohit Sadarangani
From
To
PhD in Computer Science
Oregon State University
Scholarship
Full Scholarship
USA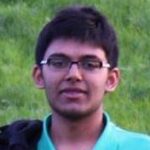 Neil Vora
From
Jamnabai Narsee International School (JNIS)
To
BS Civil Engineering
University of Texas at Austin
Other Universities Offers
Boston University, Purdue University
USA
Kalyany Ratish Tagde
From
To
Certificate Music Management
UCLA Extension
USA
Devika Thakkar
From
To
Seattle University
USA
Drish Hansrrajani
From
To
North Carolina State University
USA
Anirudh Praveen Prasad
From
To
Bachelors in Aerospace Engineering
Embry Riddle University
USA
Harshil Shah
From
To
Northwestern University
USA
Armaan Mirza
From
To
Acting
New York Film Academy (NYFA)
USA
Anvesh Jobalia
From
To
Management and Business
UC Berkeley
USA
Nidhi Duggar
From
To
Management and Business
UC Berkeley
USA
Muskaan Shah
From
Bombay Scottish School, Mahim
To
BBA - Finance
Northeastern University
USA
Pujan Chheda
From
R A Podar College of Commerce and Economics
To
New York Film Academy (NYFA)
USA
Prabhakaran Vasudevan
From
To
None
USA
Shivani Sheth
From
Good Shepherd International School
To
BS Molecular Biology and Biochemistry
University of California, Davis
Other Universities Offers
Oregon State University, University of Illinois at Chicago, University of Washington
USA
Siddhi Rupasari
From
Mithibai College of Arts
To
Industrial Design BFA
SCAD
Other Universities Offers
Maryland Institute college of Arts, Pratt University, RISD
USA
Sunit Shetty
From
S M Shetty college of Science Commerce and Management Studies
To
Graduate Certificate - Advertising
UCLA - Extension
USA
Prabir Vora
From
Navrachana International School
To
Computer and Information Sciences Major
Georgia Institute of Technology
Other Universities Offers
Hong Kong University of Science and Technology
USA
Ayushi Bommireddipalli
From
St. Mary's School
To
BS Cellular and Molecular Biology
University of California, Los Angeles
Other Universities Offers
University of California Irvine
USA
Aaishni Desai
From
Sathaye College
To
Doctor of Pharmacy
Massachusetts College of Pharmacy and Health Science
USA
Aayush Salot
From
Vidyanidhi High School and Junior College of Science
To
Mechanical Engineering Major
Virginia Polytechnic Institute and State University
Other Universities Offers
University of California Davis
USA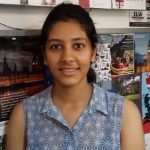 Urja Jariwala
From
To
Bachelor's in Mathematics
University of Virginia
USA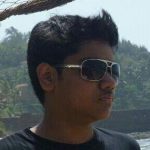 Sanil Jhaveri
From
To
Bachelor's in Geophysics
Colorado School of Mines
USA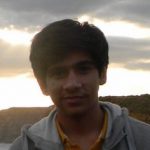 Samarth Valia
From
To
Bachelor's in Mathematics
Syracuse University
USA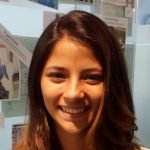 Risha Gandi
From
To
Bachelor's in Psychology
University of Nebraska Lincoln
USA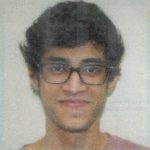 Bijoy Shah
From
To
B.Engg Electrical Engineering
Purdue University
USA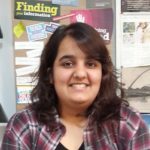 Gurusha Gulati
From
To
BFA Fashion Design
Academy of Art University
USA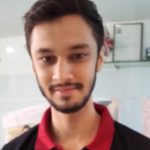 Aumil Mehta
From
To
MS Civil Engineering
University of Texas at Arlington
USA
Our Credentials
a few things, a little bragging
70%
Over 70% students secure some scholarship / funding
16+
16+ years of experience in placing students worldwide